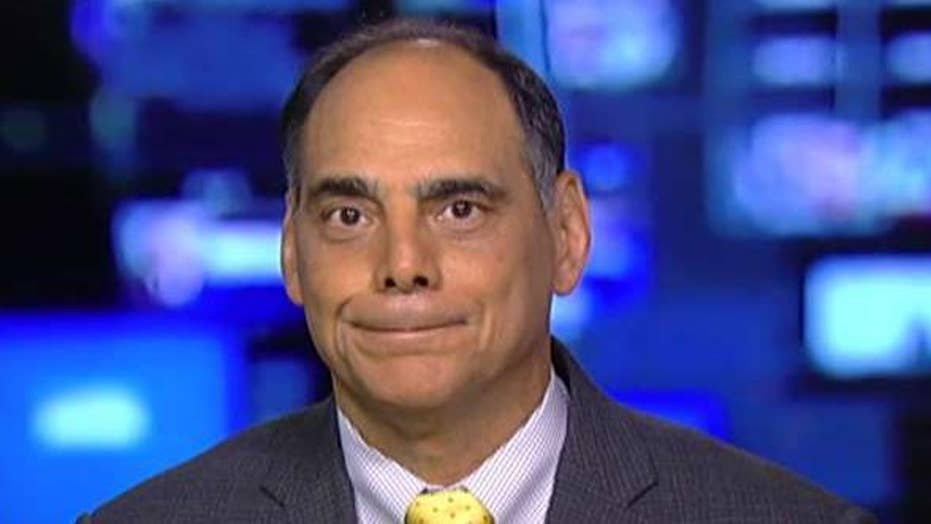 Video
James Carafano says Iran's threats on uranium improvement exhibit 'deep flaws' of chief agreement
Iranian President Rouhani warns Iran skeleton to 'take a subsequent step' to heighten uranium to weapons-grade level; greeting and research from James Carafano from a Heritage Foundation.
Iran suggested a "deep flaws" in its nuclear understanding with a United States when it threatened to serve heighten uranium as a response to heightened sanctions, James Carafano, a academician during a Heritage Foundation, argued on Friday.
"One of a ultimate sins of a Iran understanding was we let them have enrichment," Carafano pronounced while appearing on "America's News HQ."
Carafano, a late vital colonel for a army, argued that if former President Obama's administration had taken improvement off a table, "we wouldn't be where we are today."
Former President Obama's "original sin," Carafano said, done mercantile vigour reduction effective. "Now, we're right behind where we started."
Carafano's comments came as Iran threatened to bypass a improvement top set by Obama and get closer to a turn indispensable to make weapons. Former Obama officials have forked a finger during Trump, arguing that his preference to leave a chief understanding was a reason for heightened tensions in a region.
IRAN TRHEATENS TO BREAK URANIUM ENRICHMENT CAP IN COMING DAYS
But, according to Carafano, a Obama administration's understanding was insufficient.
"It unequivocally wasn't a break, it was only a pull button," Carafano said. "And so if Iranians can radically — during a flip of a switch — ensue behind on a chief improvement module and behind on a trail to a bomb, it unequivocally raises a question: well, what were a advantages of a Iran understanding to start with?"
Carafano likely that Iran's plan would destroy given that Europeans seemed staid to serve boost sanctions in an bid to force a brute nation's palm on complying with boundary in a chief deal.
CLICK HERE TO GET THE FOX NEWS APP
While a administration has regularly threatened to use force in response to vital provocations, Trump has confirmed a eagerness to speak with Iran's government.
On Wednesday, Trump done that hazard even clearer, tweeting that a U.S. would "come behind to punch we like nobody has been bitten behind before."