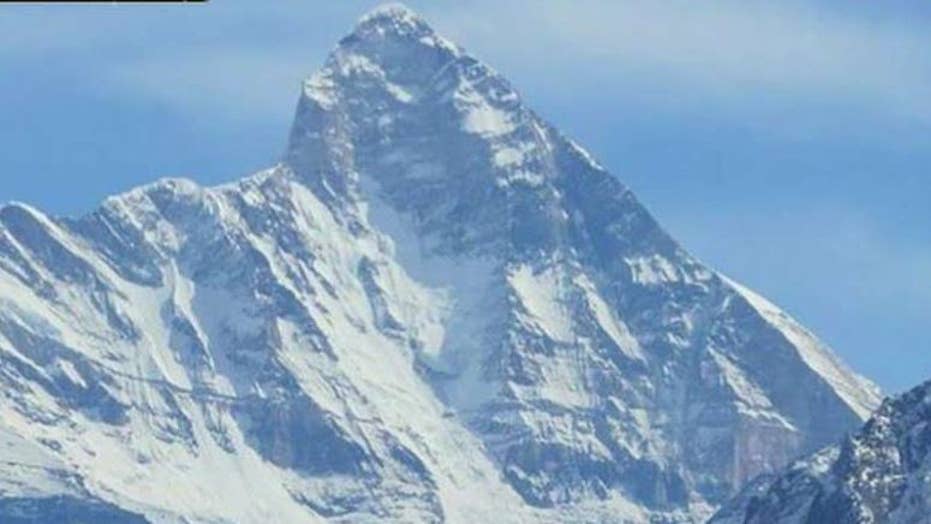 Video
8 climbers blank in Himalayas
Eight climbers are blank in a Himalayan mountains. The organisation enclosed dual Americans who reportedly mislaid hit final week, a day before an avalanche.
The vivid final footage of a cursed organisation of ubiquitous climbers who perished on India's second-highest towering was expelled by authorities on Monday.
The shave from a Indo-Tibetan Border military posted to Twitter shows a organisation of 8 climbers — that enclosed 4 Britons, dual Americans, an Australian and an Indian relationship officer  — descending in transparent weather.
All 8 of a climbers died after disintegrating May 26 on Nanda Devi East, a notoriously dangerous Himalayan mountain.
BODIES OF 7 MISSING CLIMBERS ON HIMALAYAN MOUNTAIN RECOVERED, OFFICIALS SAY
The mountaineers, led by maestro British traveller Martin Moran, had set out to strech a tip of an unclimbed, unnamed 21,250-foot ridge, though mislaid hit with their bottom stay after an avalanche swept by a territory of a mountain.
Nanda Devi East is a twin rise of Nanda Devi, India's second-highest mountain, and a dual are connected by a razor-sharp 1.2-mile shallow during an betterment of 22,000 feet.
The shave posted To Twitter runs to roughly dual mins and was found on a GoPro camera detected in a sleet during an betterment of 19,000 feet nearby where a bodies were found in June.
"The GoPro was valid to be like a black box of an aircraft giving an discernment into a final few moments of a climbers," ITBP emissary examiner ubiquitous A.P.S. Nambadia told Sky News. "It was hypnotizing for us to see a footage."
INDIA HALTS ATTEMPT TO RETRIEVE CLIMBERS' BODIES ON HIMALAYAN MOUNTAIN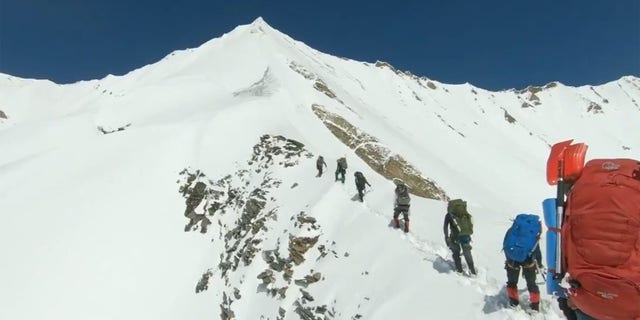 The video was detected on a GoPro device found during 19,000 feet adult a towering as authorities were acid nearby where a bodies of a climbers were found.
(ITBP)
ITBP orator Vivek Kumar Pandey told Sky News that a group's total weight could have caused a sleet edge they were on to give way, that could have triggered an avalanche.
CLICK HERE FOR THE FOX NEWS APP
The blank group began a climb of a rise on May 13.