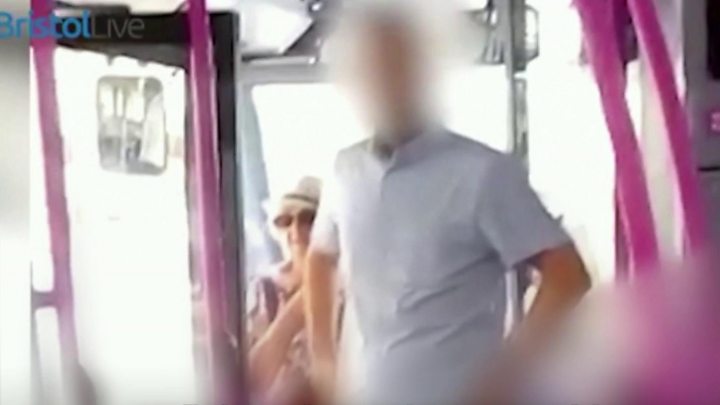 A train association has apologised after a motorist told a lady to mislay her niqab face veil.
The lady was travelling from Easton to Bristol city centre when a motorist told her "this universe is dangerous" and demanded to see her face.
She told Bristol Live he "continued to insult" her and done her out to "be a terrorist".
First Bus apologised to a newcomer and pronounced a motorist had been trained over his outburst.
"We would like to communicate that a motorist voiced his personal opinions and behaved in an descent conform that in no approach reflects a deeply hold values as an thorough company," it pronounced in a statement.
"We have entirely and unreservedly apologised to a patron for a trouble caused."
'Horrible and disappointed'
The lady had got on a train with her two-month aged baby when a occurrence took place, on 1 July. It was prisoner on mobile phone.
"It done me feel terrible and disappointed. we get that he competence not be from a country, so maybe he has never seen a chairman with a face veil, though for him to provide me like that in a open place is wrong," she told a publication.
"I had my baby with me. I've been flustered in public, and I'm disappointed. It's 2018, we shouldn't be like that. I'm being stereotyped."
The organisation released the reparation usually when Bristol Live got in hold with it.