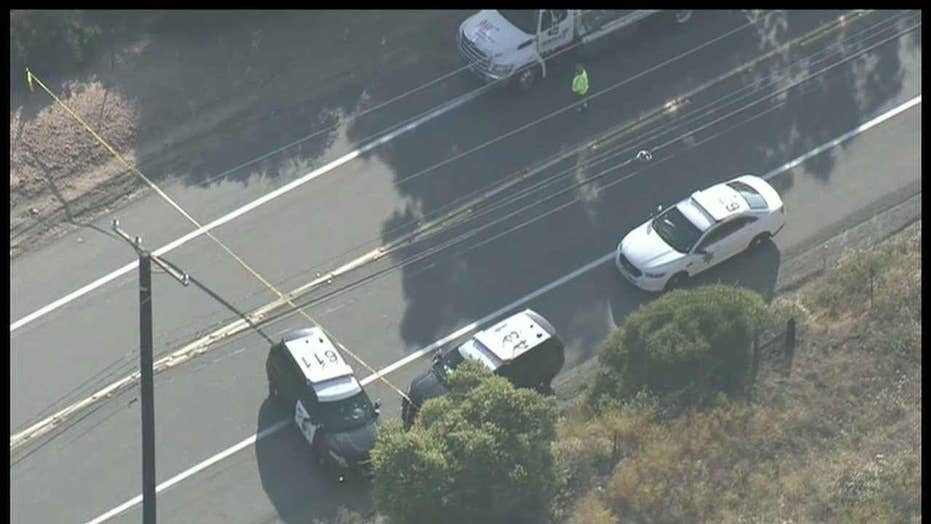 Video
RAW VIDEO: Motorcycle pile-up in Orange County
Aerial footage of a motorcycle pile-up on Santiago Canyon Rd., that reportedly claimed a lives of 4 victims.
Four people were killed in a motorcycle pile-up in Southern California on Sunday, glow officials said.
CALIFORNIANS BRACE FOR AFTERSHOCKS AFTER PAIR OF POTENT QUAKES; GOVERNOR CONFIDENT ABOUT FEDERAL COMMITMENT TO ASSIST STATE
The Orange County Fire Authority tweeted that a pile-up unfolded on Santiago Canyon Rd. and 4 people were reliable "Dead on Arrival," adding that a ages of a victims were unknown.
In a twitter posted about twenty mins later, investigators added that a victims enclosed dual group and dual women.
The pile-up happened around 4:30 p.m. on Sunday on Santiago Rd. nearby Modjeska Canyon Rd., Fox 11 reported, adding that dual motorcycles collided with any other.
The Orange County Fire Authority wrote that it was questioning a means of a crash.
CLICK HERE TO GET THE FOX NEWS APP
Santiago Canyon Rd. was sealed in both directions as a review continued.