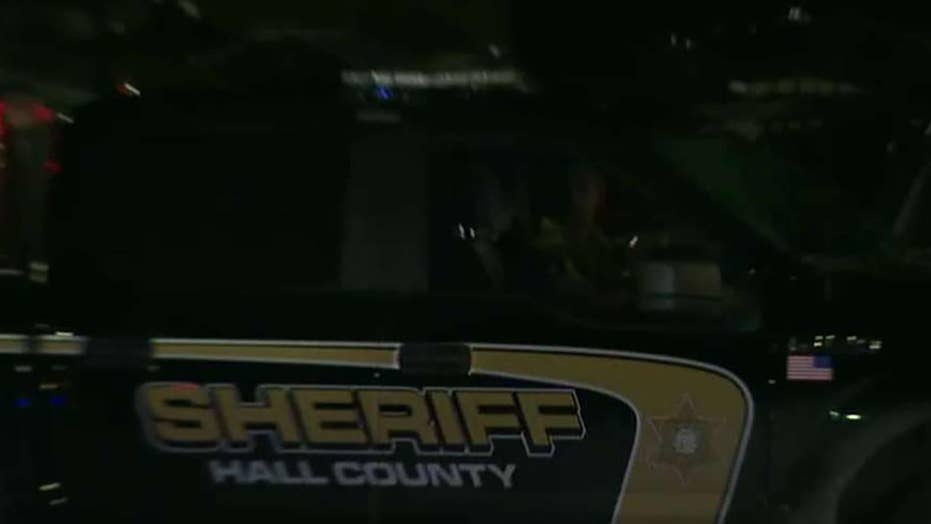 Video
Sherriff's emissary shot, killed in Georgia
Massive manhunt underway for a suspects; Kaitlyn Pratt reports from Gainesville.
Georgia cops Monday were hunting the "armed and dangerous" accomplices involved in a shooting death of a sheriff's emissary Sunday night.
The unclear Hall County emissary was perplexing to stop a stolen car around 11 p.m. when he was fatally shot in an sell that also bleeding a purported gunman, WSB-TV reported. The think was ecstatic to a sanatorium with undisclosed injuries, though military were still acid for an different series of others allegedly also involved.
The people concerned in a shootout were also allegedly obliged for a burglary of several guns during a weekend, according to FOX5.
Authorities from several agencies, including Georgia State Patrol and internal military departments, were aiding with a hunt for a suspects. The Georgia Bureau of Investigation tweeted it was "working to accumulate details" on an officer-involved shooting.
CLICK HERE TO GET THE FOX NEWS APP
"The group as a whole is holding it hard, as any law coercion group does when it loses an officer or deputy," Derrick Hall, open information officer of a sheriff's office, said. "But no closure now with suspects still on a loose."
Anyone with information is urged to hit a Hall County Sheriff's Office at 770-533-7693.
This is a building story; greatfully check behind for updates.