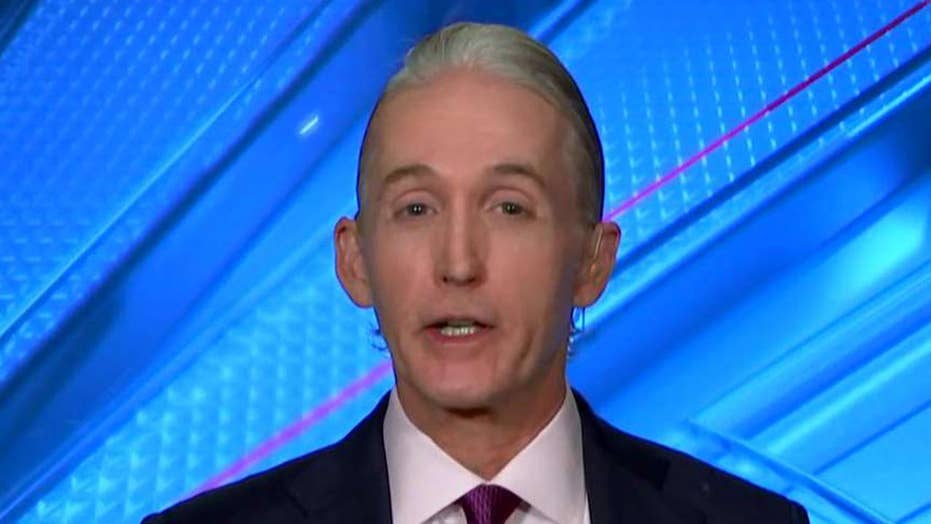 Video
Gowdy on Mueller hearing: Public hearings don't spin out good no matter who calls them
Fox News writer and former congressman Trey Gowdy reacts to a arriving Mueller testimony and DOJ review into FISA abuse on 'Hannity.'
Former congressman Trey Gowdy doesn't design most to occur during subsequent week's conference featuring Special Counsel Robert Mueller.
"Mueller doesn't wish to come. He doesn't wish to come since he's not going to deviating from his report. What you're going to get are these agitator questions about deterrent and impeachment," Gowdy pronounced Monday while previewing a conference on "Hannity." "You're not going to learn anything subsequent Wednesday that we don't already know."
TRUMP ATTY JAY SEKULOW: HERE'S THE QUESTIONS MUELLER MUST BE ASKED ON JULY 17
Mueller is set to attest before a House Judiciary and House Intelligence committees Jul 17.
Attorney General William Barr pronounced in an talk Monday that a Justice Department would support Robert Mueller if he decides he "doesn't wish to theme himself" to doubt from congressional Democrats
Mueller's news found no explanation that a Trump debate conspired with Russia to change a election, notwithstanding mixed overdo efforts by Russians, and did not strech a end on either President Trump blocked justice.
Gowdy explained since a media "love" hearings like subsequent Thursday and used a Mar 17 conference featuring James comedy as an example.
CLICK HERE TO GET THE FOX NEWS APP
"Think behind to Mar of 2017 Sean when, when a other news had a open hearing… Jim Comey and Mike Rogers a hundred times a declare pronounced we can't answer that doubt in this forum. You would consider a media would contend that was a rubbish of everybody's time, don't ever do that again," Gowdy told Hannity.
"They adore it they adore it since what Adam Schiff and Swalwell and a others did is review journal articles that enclose personal information usually for a declare that they have to contend 'I can't criticism on that in this setting.' That's what's going to occur subsequent week."
Fox News' Gregg Re contributed to this report.