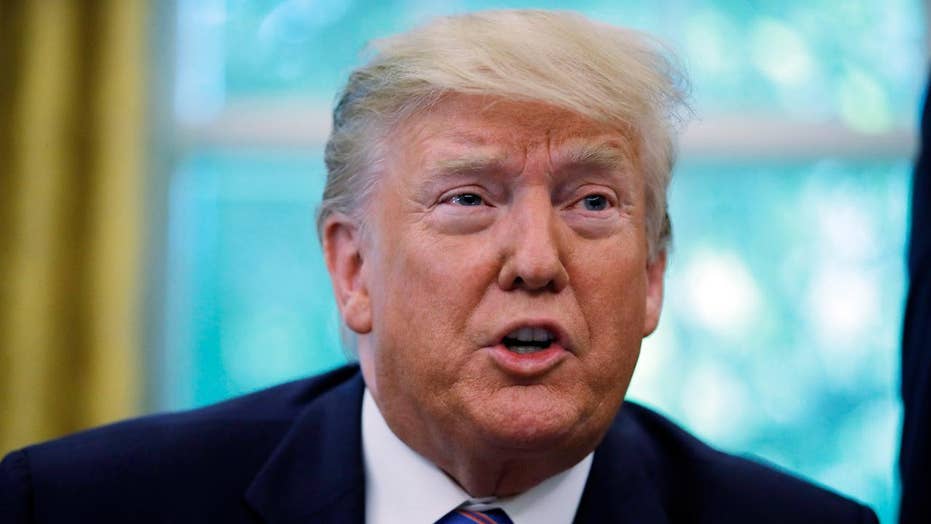 Video
Trump to cruise executive sequence to put citizenship doubt on 2020 census
Ben Kissel and Joe Pinion both determine that a pull by a Trump administration to put a citizenship doubt on a 2020 census is political.
Voters ring with a elementary grounds of a census citizenship doubt and if a courts ruled opposite President Trump again on a issue, it'll aid him politically.
That was a evidence Joe Pinion, secretary for a New York Young Republican Club, done while appearing on "America's News HQ" on Friday. His comments came as a Justice Department pronounced it was still exploring a options for including a citizenship question. This week, the Supreme Court ruled that a question's strange justification was illegitimate.
"Realistically, if they remove in a courts, it substantially helps a president," Pinion pronounced after Vittert asked either a administration should continue sketch out a issue. Trump, Pinion argued, could follow a justice rejecting by arguing that he did all he could to perform his promises on immigration.
Ben Kissel, co-host of "The Last Podcast on a Left," disagreed, arguing that Trump was off-base if even a Supreme Court with his selected nominees couldn't behind a play.
TRUMP DOJ TELLS COURT ADMINISTRATION IS STILL EXPLORING OPTIONS TO ADD CITIZENSHIP QUESTION TO 2020 CENSUS
Kissel combined that a doubt was a "grotesque try to criticise a democracy." "There's no denying that there's domestic proclivity behind this," he said, suggesting wanted to use a doubt to safeguard some-more electoral victories. He combined that a pierce was clearly "unconstitutional."
Pinion commented that regardless of a authorised arguments, Americans were focused on "what is so damaging about simply seeking people" either they were citizens. "I consider that form of elementary messaging — either we determine with a domestic motivations … — we consider resonates with a vast swath of Americans."
CLICK HERE TO GET THE FOX NEWS APP
Trump, on Thursday, used that line of argument, arguing that it was critical for a nation to ask that "very elementary and basic" question.