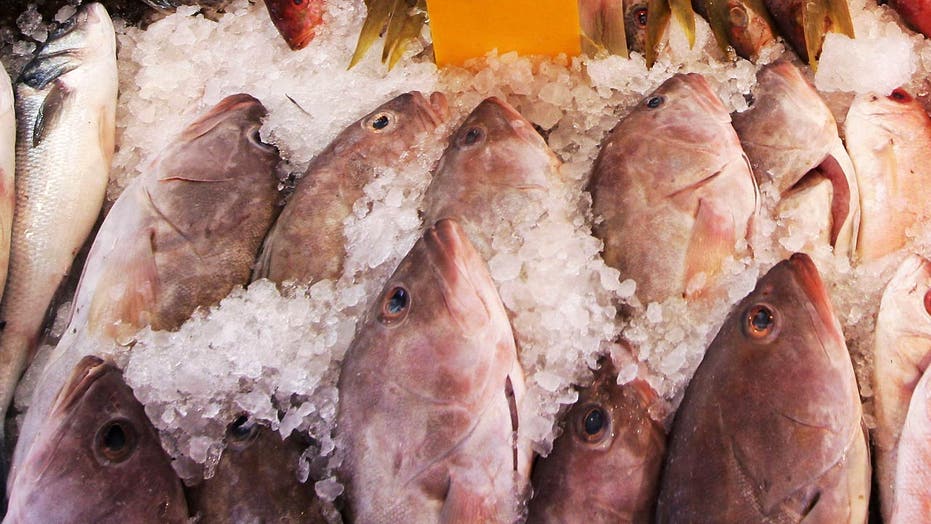 Video
Are we a plant of seafood fraud?
Seafood rascal is still a problem in a U.S., notwithstanding a 2018 supervision module attempting to quell a practice, a new investigate has found.
The report, published Thursday by advocacy organisation Oceana, found that 21 percent of fish not underneath a Seafood Import Monitoring Program are mislabeled in grocery stores and restaurants.
The classification tested 449 fish from some-more than 250 grocery stores, markets and restaurants in 24 states and Washington, D.C. between Mar and Aug 2018.
SHARK SHOCKER: ENDANGERED SPECIES SOLD IN UK FISH AND CHIP SHOPS
They analyzed fish that were not enclosed in a government's traceability program, that usually covers 13 class of fish, yet even those fish are usually tracked from a vessel to the U.S. border.
According to a investigation, sea drum was a many expected fish to be mislabeled — during 55 percent — and limp was a second many likely — during 42 percent.
The establishments many expected to mislabel seafood were restaurants — during 26 percent — followed by smaller markets — during 24 percent. Chain grocery stores usually sole mislabeled fish during about 12 percent, a investigate found. Overall, one in 3 businesses were found to sell mislabeled seafood.
US IMPORTED MORE SEAFOOD IN 2017 THAN ANY PRIOR YEAR
The classification found establishments trick people into shopping exposed class when they suspicion they were shopping tolerable fish or they skewed lower-quality class underneath general terms such as sea drum or catfish.
Some examples of mislabeled seafood found in a review included: hulk freshwater prawn being sole as slipper lobster, Greenland turbot being sole as Alaskan halibut and sutchi trout or spinycheek grouper being sole as hogfish, according to Oceana.
Beth Lowell, Oceana's emissary clamp boss of U.S. campaigns, urged a government to do some-more to stop fraud.
"Seafood rascal eventually deceives consumers who tumble plant to a attract and switch, disguises charge and health risks, and hurts honest fishermen and seafood businesses," she pronounced in a statement.
"Seafood traceability — from vessel to image — is vicious to safeguard that all seafood sole in a U.S. is safe, legally held and overtly labeled," Lowell added.
In 2013, Oceana published an review that found 33 percent of fish in a U.S. were mislabeled after analyzing 1,215 seafood samples from 674 sell outlets in 21 states from 2010 to 2012.