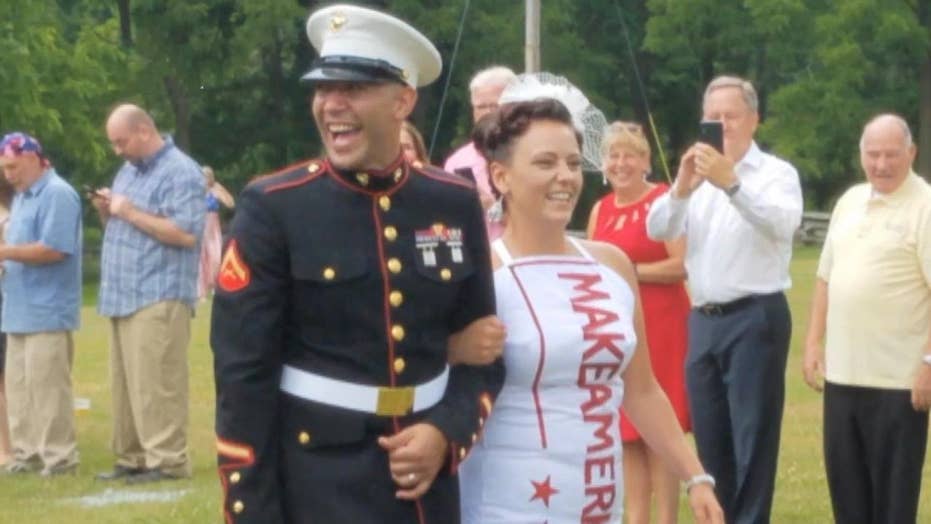 Video
Couple have MAGA-themed wedding
A Michigan integrate compensate reverence to President Trump on their special day.
The Jul 4 marriage of Audra and Jeff Johnson in Kalamazoo, Mich., was a grand jubilee of America and President Trump.
The bride wore a custom gown done out of a Make America Great Again flag. Her nails were embellished to demeanour like American flags.
The groomsmen wore "Don't step on me" cufflinks.
Each accepting table featured a petition for an anti-abortion "heartbeat bill," Fox 17 reported.
"It looked like America threw adult all over my wedding, and I'm not sorry," a bride said.
CLICK HERE TO GET THE FOX NEWS APP
Click for some-more from Fox 17.