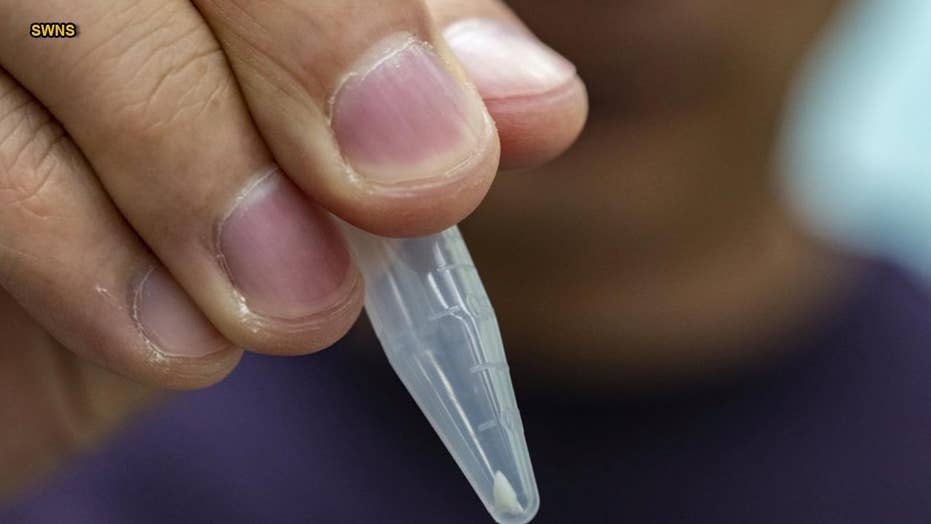 Video
Shark tooth pulled from man's feet 25 years after bite
A Florida male who was bitten by a shark in 1994 while surfing done a vivid find recently.
A shark conflict is tough to forget, though one Florida man got a sign recently in a form of a unpleasant scald on his feet that indeed contained a tip of a tooth. Jeff Weakley, who was surfing off Flager Beach in 1994 when a shark struck, pronounced he primarily suspicion a scald came from running.
FLORIDA FISHERMAN CATCHES RECORD-BREAKING FLATHEAD: 'AN AMAZING ANGLING ACCOMPLISHMENT'
But when he popped a scald open with a tweezer, a tooth popped out, he told SWNS. Weakley sent a tooth in to a Florida Program for Shark Research during a Florida Museum of Natural History, where a used DNA to establish that a tooth indeed belonged to a blacktip shark.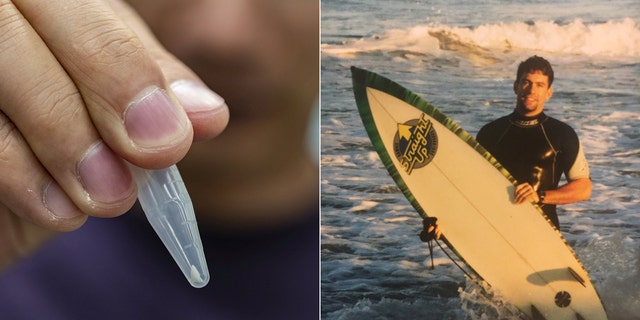 The bit of a tooth that popped out of Weakley's feet is graphic left, alongside a print of him from around a time a conflict happened.
(SWNS)
"I was unequivocally vehement to establish a temperament of a shark since I'd always been curious," Weakley, now 46, said, according to a Florida Museum of Natural History. "I was also a small bit wavering to send a tooth in since for a notation we suspicion they would come behind and tell me I'd been bitten by a mackerel or a houndfish – something unequivocally humiliating."
Remarkably, a group was means to redeem adequate DNA from a tooth to exhibit a shark's identity.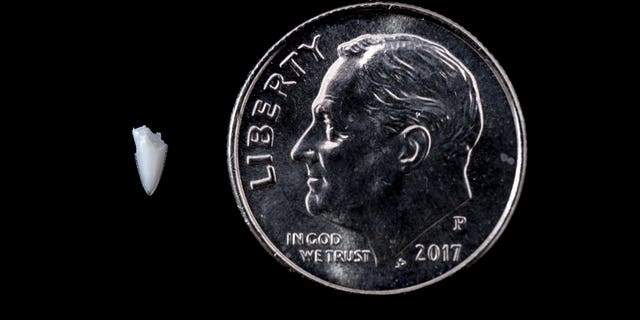 The investigate team's executive wasn't certain they'd be means to lift adequate DNA from a little bit after so many years. 
(SWNS)
"I had put a contingency of success during slim to none," Gavin Naylor, a programs director, pronounced in a museum's blog.
But his group prevailed, and Weakley had his answer. He's selected to present a tooth rather than spin it into a match and pronounced his knowledge did not spin him off to H2O sports.
CLICK HERE TO GET THE FOX NEWS APP
"I've been propitious to have not been bitten by a dog, though we would courtesy that communication we had with that shark as being no opposite or some-more mortal than a dog bite," he told a museum blog. "I positively don't have a loathing of sharks or any feeling of revenge toward them. They're partial of a healthy world."