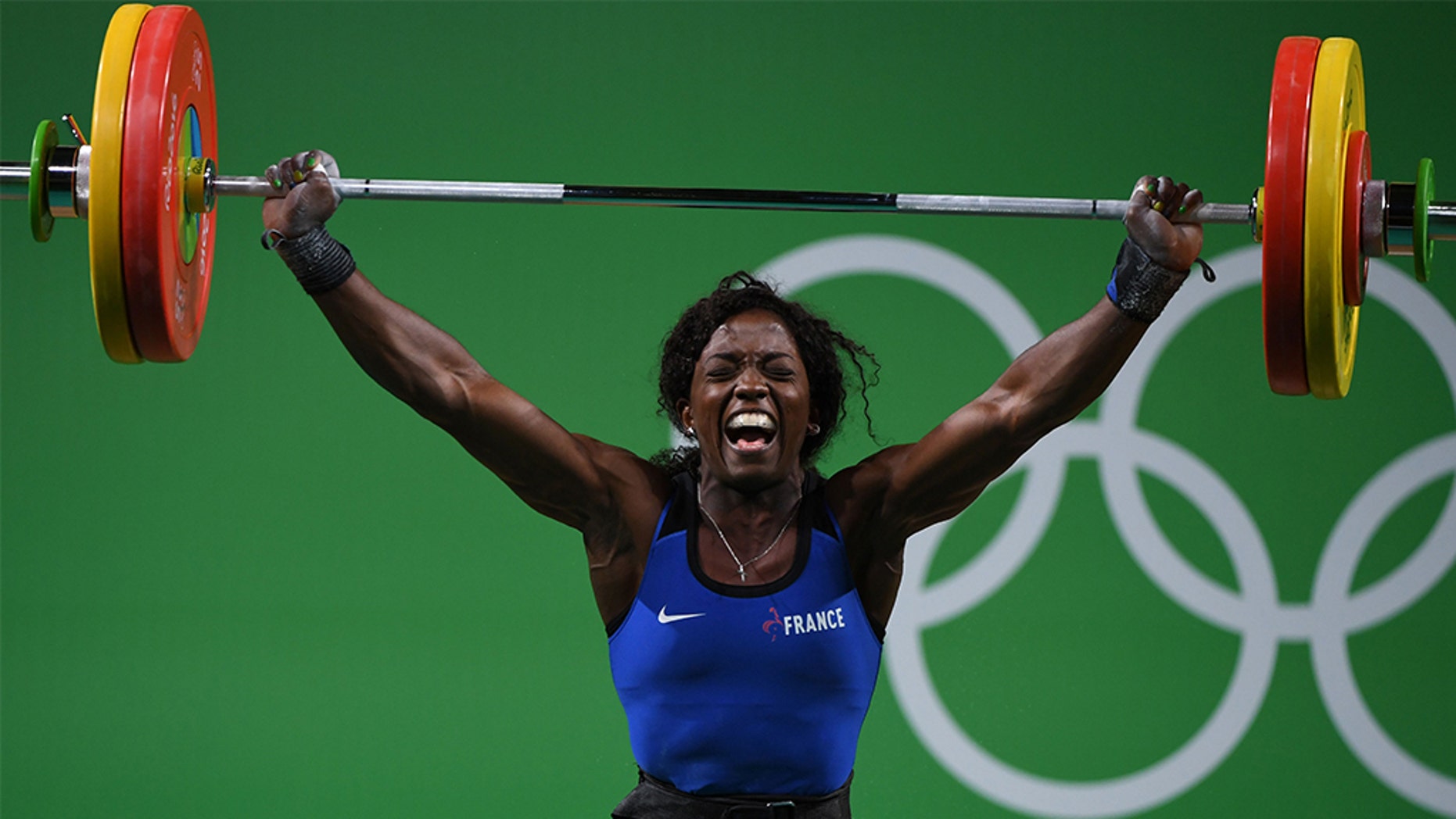 France's Gaelle Verlaine Nayo Ketchanke reacts during a women's weightlifting 75kg eventuality during a Rio 2016 Olympics Games in Rio de Janeiro on Aug 12, 2016.
(GOH CHAI HIN/AFP/Getty Images)
A womanlike weightlifter who represented France during a 2016 Summer Olympics suffered a horrific damage during a foe during a European Championships on Thursday.
Gaelle Nayo Ketchanke was competing in a 76-kilogram difficulty during a games, that were being hold in Batumi, Georgia. She was attempting a 110-kilogram snatch and had unsuccessful twice before going for her third attempt, according to Yahoo Australia.
AUBURN UNIVERSITY SENIOR GYMNAST REACTS TO VIDEO OF LEG INJURY: 'MY PAIN IS NOT YOUR ENTERTAINMENT'
On a third try, Nayo Ketchanke attempted to get a bar adult and over her conduct when it appeared her left arm gave out.
WARNING GRAPHIC VIDEO
Nayo-Ketchanke screamed as she fell to a floor. She was taken to a sanatorium for surgery, according to Yahoo Australia.
She reportedly pennyless her arm in dual places and might have suffered an bend dislocation.
Nayo Ketchanke had competed during a European Championship before, finishing with a china award in 2016 and 2018 and a bronze award in 2015 in a 76-kilogram competition.
CLICK HERE TO GET THE FOX NEWS APP
Last year, she finished in sixth during a World Championships in Turkmenistan.