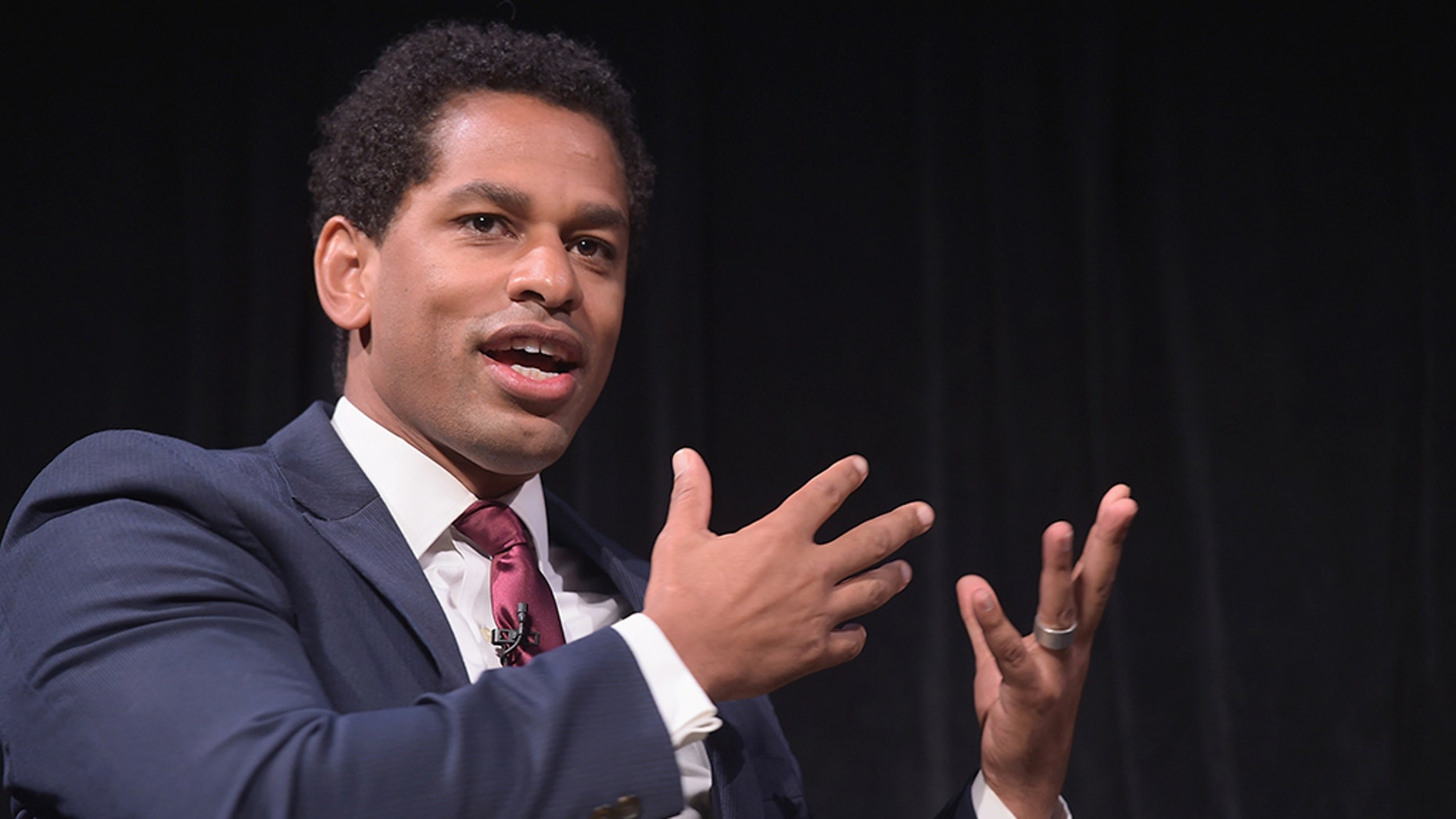 Touré is denying accusations of workplace passionate harassment. 
(Getty)
After saying song journalist Touré Neblett seem in a 2008 shave interviewing R. Kelly on a "Surviving R. Kelly" docuseries – which sum a allegations of abuse opposite a RB artist – a lady pronounced she was desirous to come brazen with her possess accusations opposite a former MSNBC host.
The woman, who goes by Dani, told Essence on Friday that she worked as a makeup artist with Touré in 2017 during Time Inc. where he allegedly made intimately pithy comments to her on set.
"I worked with him many of 2017, we left in October, before he left," she claimed to a outlet, adding that she reported Touré, who goes by his initial name, to tellurian resources.
Touré denied a allegations in a matter to Essence.
"On a show, a team, including myself, intent in edgy, pretentious banter, that during a time we did not consider was descent for a tight-knit group. we am contemptible for my denunciation and for creation her feel worried in any way. As a lead on a show, we should have refrained from this behavior. we have schooled and grown from this experience," Touré said.
A repute for Touré did not immediately return Fox News' ask for comment. Meredith Corp, that bought Time Inc. in 2018, had no criticism when reached by Fox News.
Dani initial accused Touré of nuisance on an Instagram post from a journalist's new coming on "The Club House" in that he discusses a allegations opposite R. Kelly, "But @toureshow used to intimately harass me? How that work?" she wrote on Wednesday in a since-deleted criticism performed by Essence.
Dani also claimed she perceived an reparation from Touré over Instagram.
"He went on Hot97 to speak about Harvey Weinstein (after he apologized). we supposed his reparation and was OK to pierce on but, we can't be a passionate predator and go around degrading other predators," she told Essence.
The makeup artist pronounced she came forward, after saying Touré "going around as R. Kelly's docuseries orator to opposite radio stations," that "the lies had to stop."
"I've worked with Mouse Jones before and wanted him to know a truth," she stated.
Touré was partial of MSNBC's "The Cycle," an garb uncover that was canceled in 2015 after a two-year run. "The Cycle" also enclosed Abby Huntsman, Ari Melber, S.E. Cupp and Steve Kornacki — who have all found success on other programs.
Prior to his gig during MSNBC, Touré had a accumulation of jobs in journalism, including a army during BET News, where he conducted an barbarous talk with R. Kelly in 2008. At a time, a RB legend's answers lifted eyebrows when Touré pulpy him about carrying passionate family with teenage girls. As a result, Touré has been behind in a open eye since he is partial of a renouned "Surviving R. Kelly" docuseries.