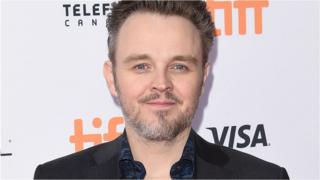 The executive of a new film starring Jessica Chastain has stepped down after critique surrounding a story of domestic abuse allegations opposite him.
Matthew Newton was announced as a executive of Eve final week.
He faced a fibre of allegations in his local Australia between 2007 and 2012. On Friday he pronounced he was "profoundly wakeful that we have a shortcoming to lead where we have unsuccessful in a past".
Chastain has been one of a heading supporters of a #TimesUp movement.
The Oscar-nominated singer has not commented on Newton's decision.
Newton is also an actor and wrote a book for Eve, that has been described by Variety as a "character-driven movement movie".
In a statement, he said: "Yesterday we told Jessica Chastain and a other producers on a film Eve that we will be stepping down as director.
"Since a proclamation of this film, a responses, that are absolute and important, have not depressed on deaf ears. we am profoundly wakeful that we have a shortcoming to lead where we have unsuccessful in a past.
"I can never remove a mistreat that I've caused a people I've cared about and we lift that contrition and shortcoming with me each day.
"Over a past 8 years we have been operative extensively with medical professionals to assistance me overcome my obsession and mental health illness.
"For a past 6 years we have lived a still and solemn life. All we can do now is try to be a vital justification and hopefully minister to a certain change occurring in a industry."
A recoil had been ascent after fans and media highlighted past allegations opposite him.
In 2007 he was convicted of assaulting singer Brooke Satchwell, though a self-assurance was overturned when a decider supposed Newton had suffered a "severe depressive disorder".
Three years later, he was given a two-year apprehended domestic assault sequence after his girlfriend, singer Rachael Taylor, indicted him of dual assaults.
The following year he was indicted of breaching a sequence and was told to sojourn underneath psychiatric care.
Newton's prior films embody final year's Who We Are Now, starring Julianne Nicholson and Zachary Quinto.
---
Follow us on Facebook, on Twitter @BBCNewsEnts, or on Instagram during bbcnewsents. If we have a story idea email entertainment.news@bbc.co.uk.